Optimize Sampling Events and In-Store Success with Overproof Tastings
Take control of your brand's in-store activations—unlock valuable data, streamline operations, and drive measurable success.
Approach to sampling events and in-store executions
Data-Driven Decision-Making:
Make informed choices with real-time insights.
Optimized Efficiency:
Streamline program management to save time and effort.
Enhanced Collaboration:
Empower your team to execute flawlessly.
Measurable Results:
Capture precise insights and track activations for actionable data.
Superior User Experience:
Enjoy intuitive navigation and visual data representations.
Build programs, assign accounts and schedule talent in one place.
Streamline your program management with Overproof Tastings. Easily create new sampling programs or bulk upload your current events, assign accounts, and schedule talent—all within a single, centralized platform. Say goodbye to scattered information and hello to efficient program execution.
Easily provide execution details & brand materials to your team.
Empower your team with all the essential details for flawless activations. From brand materials to preferred in-store location, dress code, serve style, and store contact information, Overproof Tastings keeps your team informed. Plus, they'll receive text notifications when they are assigned an event or there are event changes.
Customize activation tasks to suit your needs.
With Overproof Tastings, you have the flexibility to choose which tasks you want your team to complete at the store, so you can be sure they'll capture the information you need. Whether its inventory data, pricing information, competitor insights, photos, or consumer feedback, the app will prompt them to complete each survey.

Real-time event tracking and status updates.
Stay in the know about your sampling events with real-time tracking and status updates. Overproof Tastings allows you to monitor activations as they happen, giving you visibility into event progress, talent activity, and key milestones. With up-to-date information at your fingertips, you can proactively address any issues and ensure smooth execution.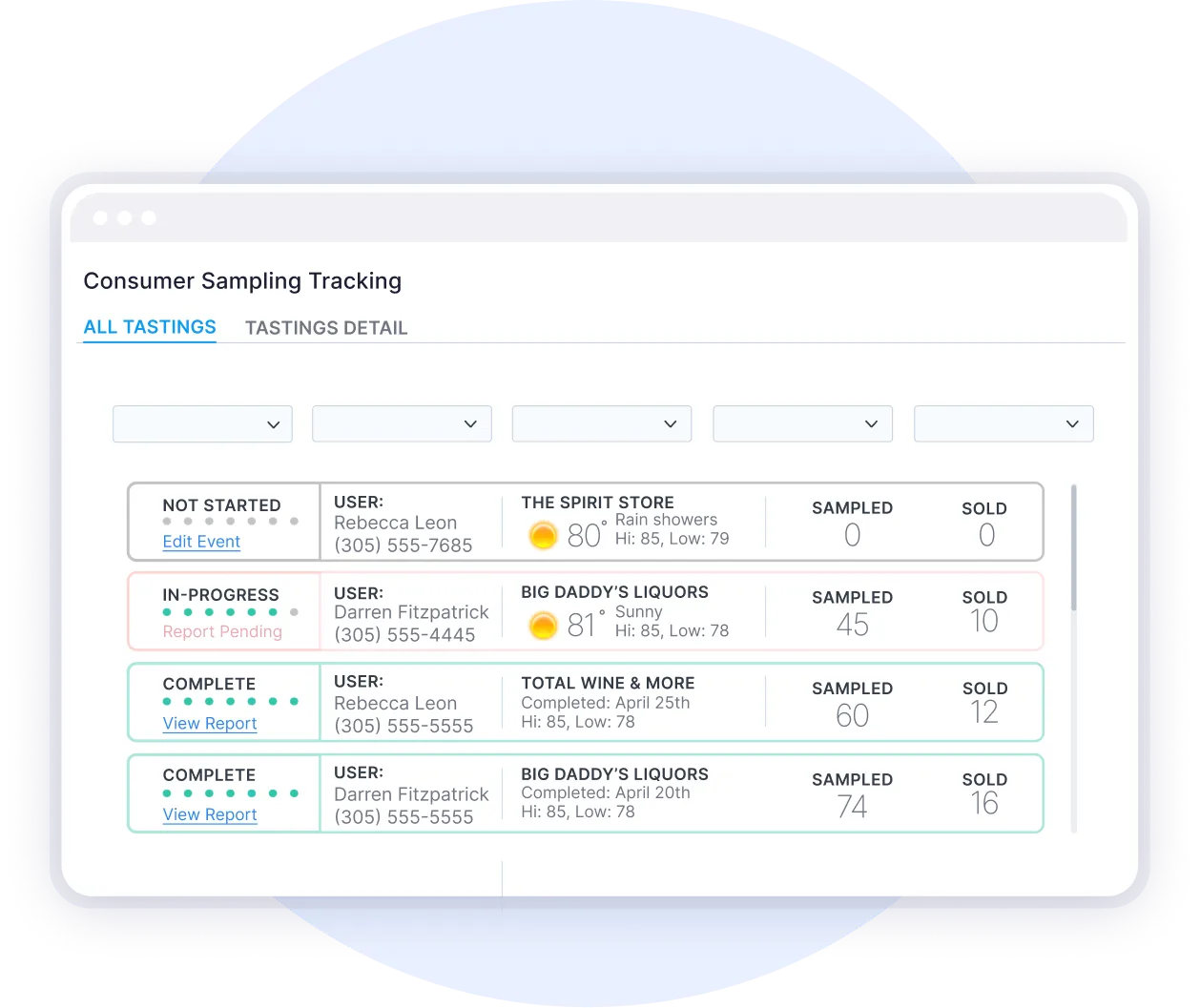 Automated reporting for actionable insights.
After each event, receive comprehensive reports that consolidate data and key metrics. These reports enable you to evaluate performance, measure success, and identify areas for improvement. With actionable insights delivered straight to your dashboard, you can make data-backed decisions and optimize future activations for even greater results.
Designed for Seamless Execution
Simplified Training & Intuitive Interface
▼
Schedule & Event Details
▼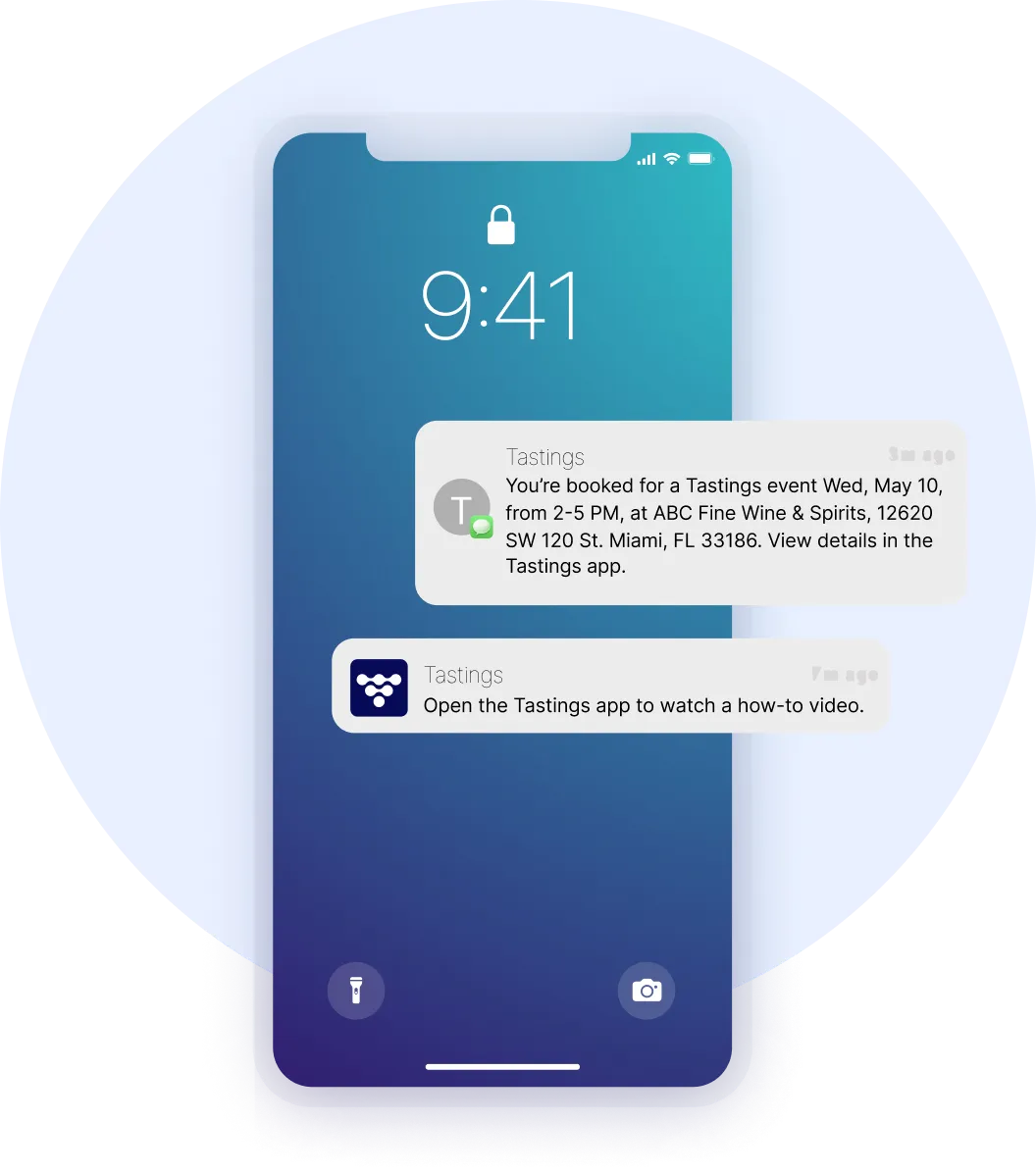 Talent receives instant alerts for assignment and event changes, ensuring they stay updated and informed throughout the activation process.
Simplified Training & Intuitive Interface
▼
Schedule & Event Details
▼
Simple, Transparent Pricing
Want to see a demo first?