Exclusively written for overproof.com by Ellie Gabel
If you're planning on building a sales team for your alcohol brand, you may be wondering how you should be structuring commission-based salaries for your sales representatives. A variety of factors go into determining how and what to pay them. Here's what you need to consider when structuring wages for your brand reps.
What Commission Type Can You Choose?
Commission-based salaries in the alcohol industry vary depending on product and business type. For example, what works for a large distributor may be quite different that what works for a new supplier that's just getting on their feet. Consider this: the goals you set for your sales reps and their average performance can be used to determine what payment structure you compensate them with.
That being said, there are five main payment structures that you can choose from.
Base: You guarantee a base salary and add any additional pay on top of it.
Tiered: The tiered type involves compensation that increases depending on sales goals. You set tiers in advance and give rewards when employees meet them. For example, your first tier of compensation may be based on having your rep achieve a goal of getting 20 re-orders from a distributor, while the second tier of compensation, which is a higher amount, may be based on meeting the goal of selling into 20 new points of distribution.
Relative: The relative type is a percentage-based commission where salespeople receive an amount proportional to how much of their goal they completed. They can exceed their quota and receive over 100% of the total bonus.
Straight: The straight salary type is pure commission with no base or hourly wage.
Absolute: You award fixed compensation when salespeople meet certain goals or complete specific activities. For example, you could agree to giving a sales rep $100 for each case they sell into a retail account.
Each of these payment stuctures comes with unique potential benefits and disadvantages. For instance, the straight commission may guarantee maximum profits but increase turnover in underperforming employees. You should work with your sales team and consider how each type would fit into your business's practices.
Featured Resource: Sales 101 For Alcohol Brands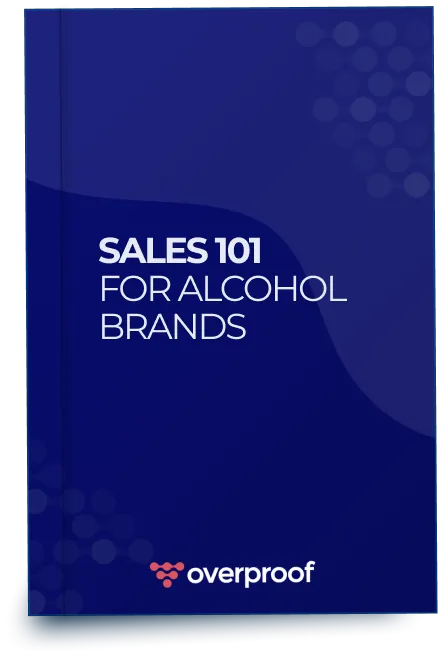 What Is a Fair Commission Salary?
You must determine your sales representatives' pay regardless of your chosen commission type. Although you likely have a good idea of how much compensation you'll provide, knowing the industry average can give you insight. While the average base salary for a wine sales rep is $50,313, the average annual commission pay ranges from about $13,600-$43,000 in the U.S. The median sits at nearly $24,500.
Factors like company size and type can affect your sales representatives' salaries. For example, many businesses in the alcohol industry offer different percentages for wine, beer and spirits. You may have to consider multiple factors outside of commission type to get an accurate representation of fair pay.
Get Employee Feedback
Above all, you should ensure your sales representatives feel adequately compensated. It's not a quantifiable metric, but you can ask for feedback or gauge their performance to understand their feelings. A positive response is essential because it directly correlates with profits. In fact, happier employees make 37% more sales because they feel more engaged. Providing them with better pay structures can incentivize them to work harder, which increases your revenue.
Account for External Factors
Sometimes, situations outside of your control will affect sales. For example, a natural disaster like a hurricane can impact the commission of even your highest performing sales reps, as these types of events will significantly reduce demand from on-premise accounts. This is why its important to ensure that your employees have adequate compensation as a safety net during challenging times.
How Should You Structure Commission?
You should structure commission-based salaries for your sales representatives around your metrics, budget, quotas and incentives.
1. Understand KPIs
Key performance indicators (KPIs) are metrics you can use to assess performance and set goals. In alcohol sales, specific KPIs, such as "volume sold," "cases sold," or "new PODs," give you insight into your objectives and revenue. Comparing the amount your representatives sold in the last month to historical data informs you of realistic quota increases. Understanding your most critical KPIs helps you determine how to structure commission-based salaries for your business. You can track your sales team's performance against KPIs using a software like Overproof.
2. Review the Budget
The average salary for wholesale sales representatives in 2021 was $61,600, but the actual compensation ranged from $30,600 to $125,750. You can pay more or less depending on your location and company type, but can use this industry standard to guide your decision. You also need to plan your budget and allocate funds for different salary payment schedules.
The commission type you choose will affect when you pay your sales team and how much profit you make. You should base your budget on your gross margin, which is the difference between your revenue and the cost of sold goods. You can also increase your profit by paying commissions based on margin instead of revenue. This way, you account for the cost of goods in the alcohol industry.
3. Set Quotas
To motivate your sales team, you need to set clear and challenging sales targets. These targets can be based on different time frames, such as a month, a quarter or a year. Your sales commission structure will depend on how you define and measure these targets. Make sure your employees know what they need to achieve and by when.
4. Consider Incentives
You should consider providing incentives to employees. A commission may be enough for them, but you can benefit from giving them extra bonuses. For example, you could set up a sales performance incentive fund to encourage them to be more productive. It most often includes monetary rewards like a cash prize, but you can offer non-monetary awards like a vacation package or tickets to a sporting event.
Additional incentives have a high return on investment because they can get employees to sell more. You can even offer exclusive bonuses to tailor your sales representative's behavior. For example, you could provide a large cash prize to the first person to exceed their quota. They'll be more driven to succeed and everyone benefits.
Structuring Salaries in Alcohol Sales
To design a salary structure for your sales reps, you need to decide on the type and amount of commission, as well as the time frame for reaching the targets. This will help you motivate your sales team and align their incentives with your business goals. You can also boost their performance and sales by offering fair compensation, extra rewards and KPI-based objectives.
About the Author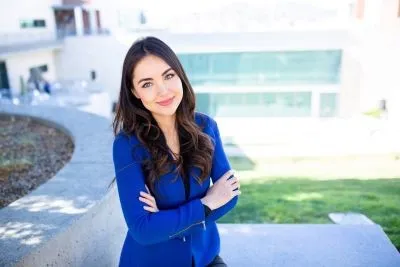 Ellie Gabel is a writer and associate editor at Revolutionized. She covers emerging trends in the industrial sector and the food and beverage industry.