As an alcohol supplier, you know how important it is to have your products available to consumers. To get your products into the hands of customers, you need to work with distributors who have the necessary licenses to legally sell and distribute alcoholic beverages. In this post, we'll explore the importance of an alcohol distributor license for alcohol suppliers and what you need to know to ensure your products are distributed legally and safely.
What is an alcohol distributor license?
An alcohol distributor license is a legal document that allows a company to sell and distribute alcoholic beverages in a specific region. To obtain this license, a distributor must comply with all state and federal regulations, including obtaining a surety bond, registering with the Alcohol and Tobacco Tax and Trade Bureau (TTB), and obtaining all necessary permits and licenses.
Why is a distributor's license important for alcohol suppliers?
Working with a licensed alcohol distributor is important for alcohol suppliers because it ensures that your products are being distributed legally and responsibly. A licensed distributor is required to comply with all state and federal laws and regulations, including age verification, labeling requirements, and taxes.
Furthermore, licensed distributors have established relationships with retailers and can help increase the visibility and sales of your products. Without a licensed distributor, it can be challenging to get your products on store shelves and in front of consumers.
Featured Resource: Distribution 101 For Alcohol Brands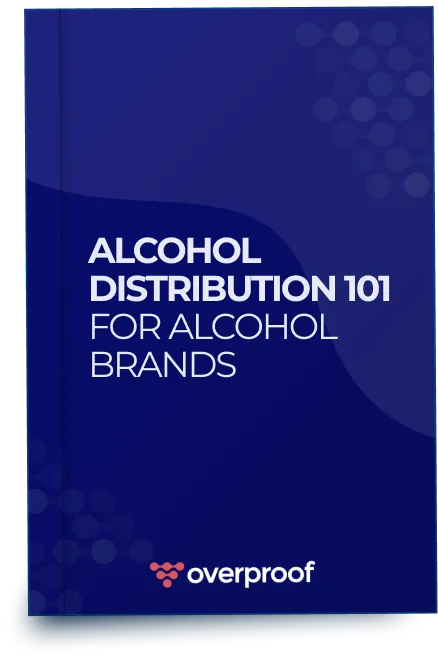 What you need to know as a beverage alcohol supplier
When working with an alcohol distributor, it's important for alcohol suppliers to ensure that the distributor has a valid license in the state or region where the products will be sold. Suppliers should also verify that the distributor is in good standing with the state and TTB, and has a track record of responsible and legal distribution practices.
Suppliers should also be aware of any additional fees or requirements associated with working with a licensed distributor. For example, some distributors may charge a fee to store and distribute products, while others may require minimum order quantities.
It's also important for alcohol suppliers to maintain accurate and up-to-date records of their products and distribution practices to ensure compliance with all state and federal regulations.
Distributor Licenses Wrapped Up
In conclusion, obtaining an alcohol distributor license is crucial for alcohol suppliers looking to distribute their products legally and safely. By working with a licensed distributor, suppliers can increase their product visibility and sales while ensuring compliance with all state and federal regulations.
To learn more about how to effectively work with distributors, download our guide, Alcohol Distribution 101 for Alcohol Brands.