Wine Spirit and Education Trust (WSET) is a trade organization that provides world-class education opportunities for both wine and spirit enthusiasts and industry professionals. WSET certifications set international standards for wine and spirit education and ensures educators meet rigorous criteria via their quality assurance program. As part of their own professional development, WSET educators must also undergo professional reviews to help ensure the highest standards for education. There is an extensive network of course providers that spans 70 countries, with materials translated into numerous languages. This approach to education helps to inspire beverage enthusiasts and professionals.
WSET Certification Levels
There are four progressive levels of education that you can pursue to learn more about spirits. Below is a glimpse at how the different levels are organized and what is taught at each level.
Keep in mind that WSET offers courses and certificates for sake and wine, too. The sake certificate consists of Levels 1 and 2 while the wine course has four different progressive levels and the spirits certification includes three levels with each one building on the next. Read on to learn the three levels of spirits certification.
Level 1
This level is for anyone who is new to the topic and wants to learn more through hands-on education. Students have the opportunity to learn about the main categories of spirits and become familiar with the different sights, smells, and tastes of each type. By the end of the course, they will develop a deeper understanding of the different factors that influence flavor profiles and learn how to describe products with the WSET Level 1 Systematic Approach to Tasting Spirits® (SAT).
To complete the course, students will need to complete 6 hours of learning with a certified WSET provider. There will also be a closed-book exam that consists of 30 multiple-choice questions. There are no special requirements for attending the course. However, if the student isn't of legal drinking age, they won't be able to participate in alcohol tastings, but are still welcome to take the course.
Featured Resource: The Ultimate Store Sampling Guide For Alcohol Brands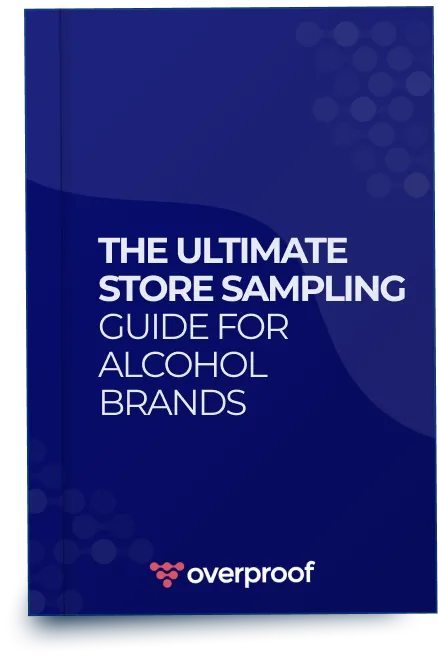 Level 2
Anyone who wants to build on their foundational knowledge of wine and spirits can participate in the Level 2 coursework. At this level, students will learn how different alcohol is produced and what raw materials are involved. In addition, they will explore the key practices used to serve spirits and how different spirits are used in cocktails. Once they have successfully completed the course, they will be awarded a WSET lapel pin and certificate and will have permission to use the organization's logo.
To pass the course, they will need to dedicate at least 26 hours to studying and learning, including 14 hours spent with a WSET provider. During this time, they will dive deep into the theories behind wine and spirits production and how different methods affect the final products. Students will also be able to describe the details of principal spirits using the WSET Level 2 Systematic Approach to Tasting Spirits® (SAT). There is also a 50-question, closed-book exam at the end of the course. Again, there are no special requirements to enter the course, but anyone under the legal drinking age won't be able to participate in alcohol tastings.
Level 3
As one would expect, the Level 3 course is going to significantly expand a student's knowledge. They will have to attend additional sessions and classes each week. Ideally, participants have already completed the Level 2 coursework so that they are prepared for the demands of this advanced class. Throughout their studies, they will learn about different techniques that are used in production, what raw materials are used for different spirits, and what steps are involved in post-distillation processes. The coursework will consist of a combination of applying theoretical knowledge and alcohol tasting. Upon completing the course, they will be able to clearly and confidently explain what gives each spirit its unique taste and look.
Students will be expected to dedicate at least 84 hours to the course. This includes 30 hours with a WSET provider, 51.5 hours of studying, and a 2.5-hour exam. While Level 3 will touch on topics covered in Level 1 and 2 courses, this final course is more focused on how to use their knowledge to evaluate and describe the style and quality of different spirits. There will be 11 fundamental spirits that will be discussed in detail and an additional 23 spirits that will be overviewed.
The 2.5-hour exam is closed book and will include 50 multiple-choice and short answer questions. The second part of the exam will require them to blindly taste two samples of spirits. Since the tasting is a part of the final exam, students need to be of legal drinking age.
Benefits of a WSET Certificate
As an individual, earning a WSET certificate will allow you to gain valuable knowledge and confidence when it comes to spirits or other beverages. Earning a WSET certificate will open new professional opportunities and make you more visible in the industry, while also helping improve service, expand offerings and drive profits.
Recognition and Esteem
Since WSET is an established and respected organization that promotes high standards and education for those in the beverage industry, completing any level of certification will send a clear signal to peers and colleagues.
Employment Opportunities
Employers and other industry leaders are well aware of the time and knowledge it takes to complete a certification, so any graduates looking for better employment opportunities will already be distinguished from other applicants.
In fact, more and more job postings explicitly say that the right candidate will have a certain level of WSET certification. For employers, hiring employees with WSET certifications is just good business. Employers know that an educated beverage staff is an asset that will increase profits while also earning more in tips for employees. Having that kind of knowledge and talent on the team can also help an establishment distinguish itself from the rest in a competitive market.
Respect and Confidence
Essentially, earning a WSET will provide you with two invaluable benefits: respect and confidence. Once employers and other professionals see that you have a WSET certification, they can safely assume that you already have a certain level of knowledge. They know what it takes to complete the coursework, which shows that you are willing to put in the time and money to further your career.
At the same time, you will gain confidence through your hard work, which will make you feel more prepared and motivated to pursue your chosen career path. If knowledge is power, then a WSET certificate will put you in a powerful position. You will be able to easily converse and share ideas with other industry professionals, understand beverage publications that are filled with industry-specific terminology, and much more. With knowledge and confidence, you will have a solid foundation upon which to build a successful career.
Cost of a WSET Certificate
The cost of a WSET spirit certification can vary widely based on location, whether you are meeting virtually or in-person with an instructor, and whether you opt for a self-paced course without the spirits sampling portion. During 2021-2022, a Level 1 live course cost around $300, Level 2 was priced at $700, and Level 3 ran about $1,200.
Is a WSET Certificate Worth the Investment?
Ultimately, the answer to this question is going to be a little different for everyone. If your goal is to take a deeper dive into the fundamentals of spirits, then the Level 1 and 2 courses are reasonably priced. For those who want to work in the industry, the WSET Level 3 certification and diploma will prepare you for your career and give you a leg up against the competition. In this case, it is best to think of the courses as an investment in your future.
How to Earn a WSET Certificate
The best place to learn more about the WSET certification is at the organization's website. Keep in mind that the levels are meant to be studied and completed in a progressive order, so it is completely up to you how far you want to go. The WSET website provides more detail about the intended learning outcomes and what to expect as far as studying commitments. As mentioned above, anyone new to the topic should start at Level 1 while others who have acquired knowledge through professional experience or their own studies may be able to skip ahead to Level 2 or 3. Here is a quick overview of how to get started with your WSET coursework.
1. Choosing the right course provider
WSET courses are taught by third-party providers who are subject to approval and continuous monitoring to uphold the WSET standards. While all "Approved Programme Providers" (APPs) will be qualified, you should still take the time to find the right provider for you. Be sure to consider when and where the course is being held so that you can find an option that fits your budget and your schedule.

The WSET website also features a "Where to Study" section that will allow you to search according to location and the qualification being offered. While this list is helpful, it may not be complete, so it is a good idea to contact the course provider directly with any inquiries about location and availability. Currently, there are over 750 providers across 75 countries and that number only continues to grow, so you should be able to find a good fit.

2. Enrolling in your course
When you are ready to start, you can complete the registration process and the provider will give you everything you will need to successfully complete the course and pass the exam. Any questions that come up during or after the course should be directed to your APP.
3. Studying for the WSET
You will either complete your studies online or in person with an instructor. Once you have completed the coursework and the required number of study hours, you will be ready to sit for the exam, which must be taken in person with your provider.
4. Taking the exam
Before you take the exam, you will be provided with a WSET candidate ID, which includes a unique number that will be permanently associated with you. This ID along with another official photo ID should be brought to the exam. You will not be able to sit for the exam without these forms of identification. Also, remember that all WSET exams are strictly closed book.

Upon completing the exam, your papers will be sent to an official WSET exam team for grading. This team will also be responsible for providing you with your results and a WSET pin and certificate.
WSET Certification Wrapped Up
The WSET certification is great for both beverage enthusiasts and industry professionals who want to be at the top of their game. Earning this certification will also open the door to a wide variety of opportunities and help you gain recognition and visibility, especially when applying for jobs. If you are ready to invest in your career and take your beverage knowledge to the next level, a WSET course is a great path forward.
FAQS
What is the WSET certification?
The Wine Spirit and Education Trust is an organization that provides beverage industry professionals and enthusiasts alike with world-class education around different beverage alcohol categories.
What are the levels of the WSET courses?
The spirits course has three progressive levels with each level building on the next. Novices and industry veterans can use these levels to expand upon their current knowledge and better understand all aspects of production, flavor profiles, and much more.
What are the benefits of a WSET certificate?
From the beginning, a WSET certificate will earn you respect from your peers and provide you with confidence. Those close to the industry understand the time and dedication it takes to earn a certification. This distinction will set you apart, especially when it comes to applying for jobs.
How much does the WSET cost?
Prices can range dramatically based on what level you are completing, where you are taking the course, whether you are doing it online versus in person, and whether you will be participating in sampling. Be sure to visit the WSET website for more details about specific courses.
Is a WSET certificate worth it?
The answer will vary from person to person, but investing in a WSET certificate can be especially beneficial for anyone looking to work in the industry.
How can you receive a WSET certification?
Start by finding the right course provider. Once you enroll you will have to meet the mandatory study requirements and pass a final exam.