Once a beverage alcohol brand achieves a certain amount of success, it can consider commercialization. Essentially, this is the process of bringing products to market. This is an important step in the lifecycle of a brand and requires some planning and strategizing to ensure a successful transition. That is why we are going to take a deep dive into commercialization strategies for alcohol brands.
First, it is important to recognize that commercialization has a broad reach that touches on production, distribution, marketing, sales, customer support, and other areas. All of these factors need to be taken into consideration when developing a commercialization strategy. Typically, commercialization is only an option once a small business has been able to scale operations to serve a larger market. For example, if a craft distillery is known for its coffee infused rum and has sold them with great success, it can commercialize its products by distributing its rum to local liquor stores, where more people can have access to buying the rum, and which can increase its sales by multiple factors.
Featured Resource: Sales 101 For Alcohol Brands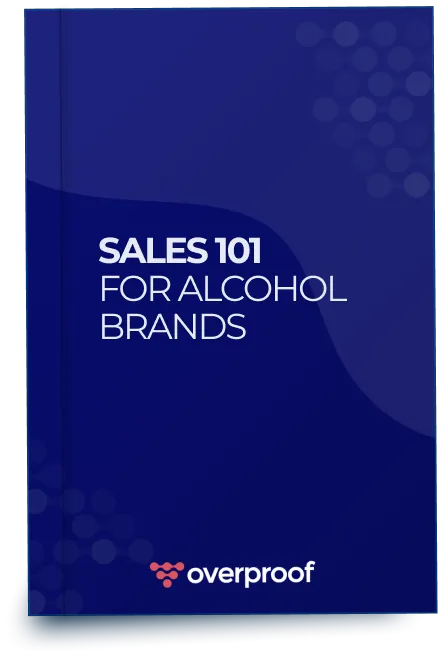 The Importance of Commercialization
Commercialization is both a big step and an important achievement. It is the last step in the new product development (NPD) process. Your marketing plan and retail marketing strategy will determine whether the new brand is able to impact the market and have a successful launch. You want to be able to make the most of this important business opportunity and set the brand up for success. It isn't enough to simply introduce the product and then hope for the best. There needs to be a well-thought-out strategy with clear steps for implementation.
Commercialization Strategy Essentials
Any commercialization strategy consists of three main components:

The ideation phase
The business process stage
The stakeholder stage
As you move through the stages, it is essential to consider production methods and volume, various distribution channels, marketing techniques, and sales and customer support approaches. All of these factors are key to successfully transitioning from ideation to full commercialization.
How to Commercialize a Beverage Alcohol Brand
Be clear about what you are trying to create.
Start by developing a holistic statement that outlines what your product is and why consumers will want to drink it. This is also a good time to think about pricing strategies for both liquor distributors and consumers.
Think about how the product aligns with your core business.
This will help develop some strategies for commercialization. If the new product aligns well with the business, you can take advantage of the existing infrastructure and reuse certain strategies. A more diverse product may require investing in new creative promotions and marketing infrastructure.
Identify your target audience.
Develop a detailed customer profile. Once you start scaling up operations, you want to make sure that your marketing efforts have a target audience in mind.
Create a business plan and forecast.
You will want to look ahead about three years and consider sales volume, sales lift, gross margin, gross margin as a percentage of sales, operating income, operating income as a percentage of sales, and cost-volume-profit.
Risk and potential challenges.
A risk analysis will help you anticipate potential issues. Rate the risk from high to low and work to develop risk mitigation strategies so that you can effectively handle challenges as they arise.
Stay flexible and adaptable.
Innovations can happen during the commercialization product. Even the actual product can experience innovations as it moves through the commercialization process. Continue to think of ways that you can build on your strategies. This will help to keep your sales team engaged and make it clear the benefits of your product clear to consumers. Ultimately, this will help you meet important goals.
Commercialization is an exciting time and a rewarding process, but it shouldn't be entered into lightly. You will want to take the time to develop a clear and actionable strategy. This will help to ensure that your product enjoys a successful launch and connects with your target audience. It can also lay the groundwork for future product commercialization projects.
FAQs
How do you define commercialization?
Commercialization is simply the process of bringing a new product to market. This can have implications all along the pipeline from production to customer support.
How do you commercialize a product?
Define the offering, identify the target audience, develop a business plan and assess risk.
Why is commercialization important?
Commercialization is an important business achievement. Developing a commercialization strategy will help to ensure a successful product launch.
What is a commercialization strategy?
A commercialization strategy consists of three phases: the ideation phase, the business process phase, and the stakeholder phase.