The COVID-19 pandemic has had a significant impact on businesses across all industries, although the restaurant and alcohol industries have been especially hard hit in terms of on-premise and off-premise sales. Mandatory closures and lockdown orders have temporarily and permanently closed the doors of many restaurants and bars and changed the way people purchase and consume alcohol. Keep reading to learn how these industries have been impacted and how taking advantage of different sales channels may be the key to survival.
On-Premise vs Off-Premise Meaning
Before we take a closer look at how COVID-19 is impacting different types of alcohol sales, let's take a moment to clarify some important terminology.
What is off-premise sales?
The term off-premise refers to a business where you can purchase liquor, beer or wine and consume it off-site, usually at your home. Liquor, drug and grocery stores are all examples of off-premise retailers.
What is the meaning of on-premise sales?
On-premise retailers are those that are legally allowed to sell alcohol that is consumed on-site. This can include bars, restaurants, hotels, casinos and other similar establishments.
What does DTC mean?
DTC means direct-to-consumer channels, which includes alcohol e-commerce home delivery of alcohol products. This is a way retailers can sell alcohol online.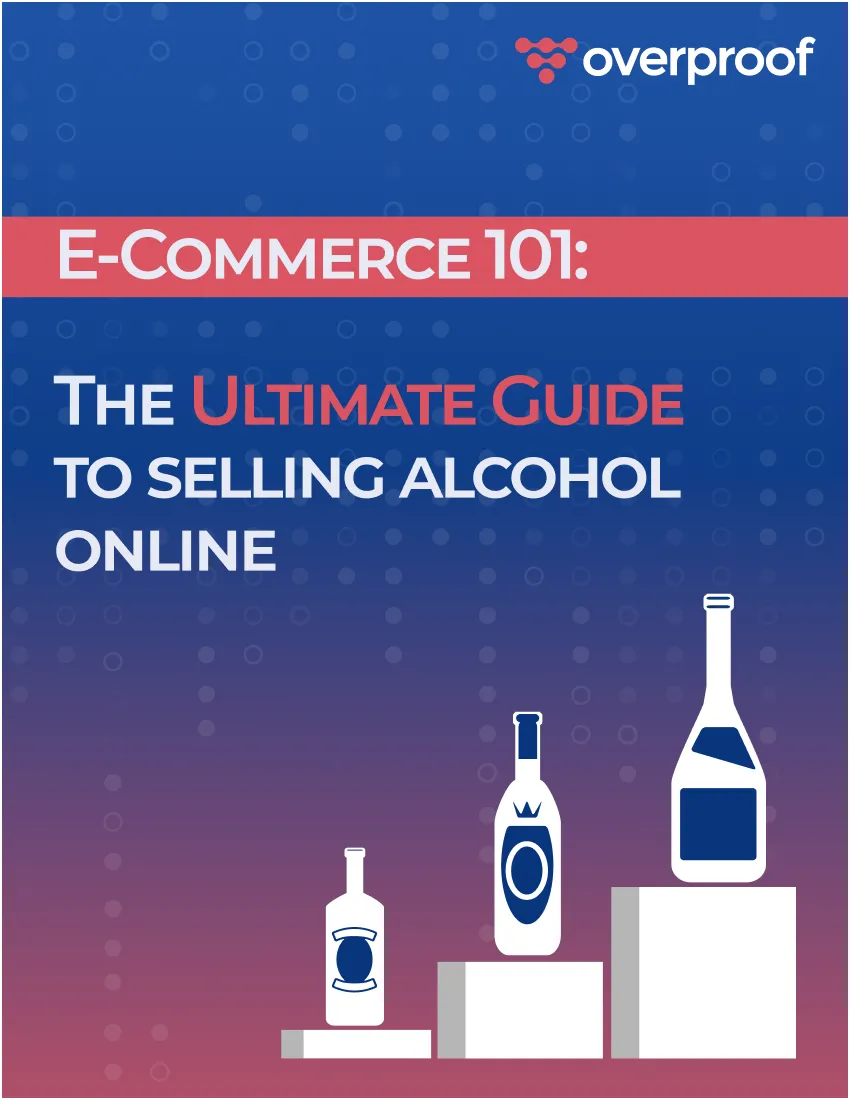 FREE GUIDE
To learn the ins and outs of e-commerce, including the challenges and opportunities this channel presents for beverage alcohol brands, download E-Commerce 101: The Ultimate Guide to Selling Alcohol Online.
How COVID-19 has Impacted Off-Premise vs On-Premise Sales
Prior to COVID-19, the alcohol industry was healthy and robust. On-premise sales were steadily increasing year after year and there were positive projections for both small and large producers and distributors. As you might imagine, data shows that the pandemic and shelter-in-place orders have drastically reduced on-premise alcohol sales and created major losses in this area.
Craft distilleries have been especially hard-hit by the pandemic. Without the ability to operate tasting rooms and offer distillery tours, their business model has been paralyzed. The Distilled Spirits Council of the United States (DISCUS) is projecting a total loss of around 41%, which amounts to about $700 million. Obviously, that is a hard hit for any industry to take.
Increases in Off-Premise Sales
There is some good news when it comes to off-premise sales, which have been booming. In October 2020, off-premise sales were up 17.6% over the same time last year. However, off-premise sales have been slowed by problems in the supply chain and gains in this area aren't enough to make up for on-premise losses. That is why the alcohol industry will need to take advantage of all sales channels in order to survive.
Featured Resource: Sales 101 For Alcohol Brands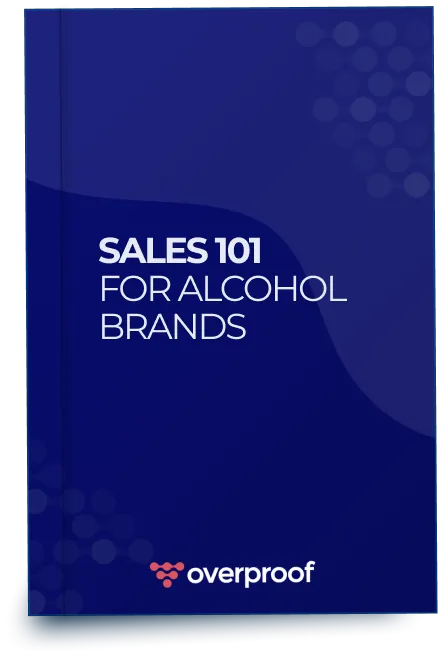 Utilizing DTC Sales Channels
With COVID-19 related restrictions on traditional sales routes, DTC may be the solution. Prior to 2020, DTC sales have been steadily declining, but with few other options, consumers have begun ordering online and taking advantage of home shipments. In March alone, DTC wine sales saw double digit growth. Small wineries, which are defined as those selling between 5,000 and 50,000 cases per year, have been performing especially well.
While breweries and wineries may be able to sell DTC, there are more restrictions when it comes to spirits. However, eight states have made the move to ease these restrictions and allow distilleries to ship DTC. This additional sales channel has helped to stem losses and keep some distilleries afloat. What remains to be seen is whether these restrictions are temporary and whether additional states will follow suit in order to save businesses and help them recover once the pandemic is over.
It is clear that the alcohol industry won't be able to fully enjoy the substantial profits generated from marking up on-premise products, but they can take steps to utilize additional channels. Depending on local restrictions, some businesses may be able to continue to push traditional sales routes, but it is clear that DTC will play an important role in any comprehensive sales strategy. The ability to sell directly to the consumer is one solution that will help to make up for the massive losses from on-premise sales.
Post Pandemic Recovery
Once the pandemic is over and businesses are able to function without restrictions, there will still be a period of recovery as bars and restaurants try to bounce back. Utilizing DTC channels and off-premise sales now and putting sales and delivery strategies in place early on will help fuel this recovery period.
FAQs
What is on-premise and off-premise?
On-premise refers to an establishment that sells alcohol that is consumed on site. Off-premise means that products are purchased at the location and consumed off site. This can include grocery and liquor stores.
How is COVID-19 affecting on-premise and off-premise sales?
With shelter-in-place orders and other restrictions on dining out, on-premise sales have decreased significantly. Since drinks consumed on-site usually come with a hefty mark-up, this change has meant a huge drop in revenue. As to be expected, off-premise sales have increased as people stay home to eat and drink. However, increases in off-premise alcohol sales have not been enough to make up for the deficit left from a drop in on-premise sales.
How is COVID-19 affecting DTC sales?
DTC sales have also been increasing by double digit numbers, which has also helped some businesses survive. Wineries have been the most successful at taking advantage of DTC channels, but some states are relaxing laws that have prevented liquor and spirits being sold DTC.
What strategies can I implement for future sales?
Looking toward the future, it will be important to continue to use traditional on and off-premise sales channels when possible and incorporate DTC as much as possible. This will be necessary even after on-premise sales operations have returned to normal and businesses are still in recovery mode.